Introduction to Optical Mineralogy (Paperback)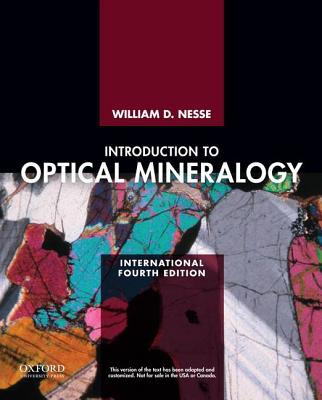 This item is not available for sale on this site.
Description
---
The fourth edition of Introduction to Optical Mineralogy has been thoroughly revised and updated to increase reading comprehension and improve the clarity of its illustrations. Author William D. Nesse continues his detailed discussions of the petrographic microscope, the nature and properties
of light, and the behavior of light in isotropic and anisotropic minerals, with detailed coverage of uniaxial and biaxial optics. Ideal for advanced undergraduate and graduate courses in optical mineralogy, this accessible text is also an essential resource for petrology and petrography courses.
About the Author
---
William D. Nesse is the Chair and Professor of Geology at the Department of Earth Sciences at the University of Northern Colorado.