Force of Nature (Hardcover)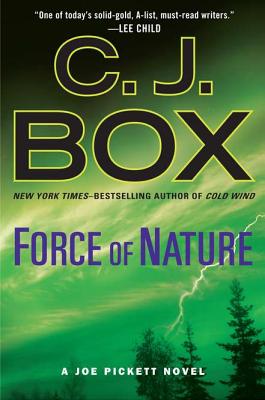 Description
---
A Library Journal Best Mystery of 2012

He never wanted to tell Joe Pickett about it, but Nate Romanowski always knew trouble was coming out of his past. Now it's here, and it may not only be the battle of his life-but of Joe's.
In 1995, Nate was in a secret Special Forces unit abroad when a colleague did something terrible. Now high up in the government, the man is determined to eliminate anyone who knows about it, and Nate knows exactly how he'll do it-by striking at Nate's friends to draw him out. The entire Pickett family will be a target, and the only way to fight back is outside the law. Nate knows he can do it, but he isn't sure about his straight-arrow friend-and all their lives could depend on it.
About the Author
---
C. J. Box is the author of twelve Joe Pickett novels and three stand-alones, and has won the Edgar, Anthony, Macavity, Gumshoe, and Barry awards, as well as the French Prix Calibre .38 and a French "Elle "magazine literary award. His books have been translated into twenty-five languages. He lives outside Cheyenne, Wyoming, with his family.