Rebel (Paperback)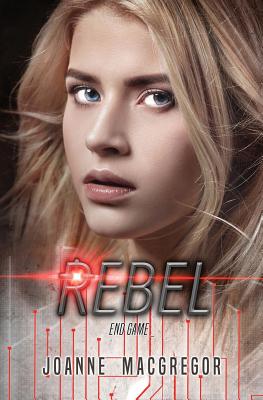 This item is not available for sale on this site.
Special Order - please call or email us directly
Description
---
Can you win a war without losing yourself? Sixteen year-old online gamer Jinxy James has been trained as an expert sniper in the war against a terrorist-spread plague which has decimated the USA. Now she's a wanted fugitive, on the run with a rebel splinter group, risking everything to save and protect her loved ones. Jinxy has never wanted to hurt or kill, but the rebels are determined to uncover the truth about The Game, the government, and ASTA's sinister activities, whatever the cost. She will need all her courage, skill and strength if she hopes to help liberate the nation from the second war, without betraying herself, or her love. Rebel is the third book in the Recoil Trilogy (young adult dystopian romance) and follows on from Recoil and Refuse. It begins immediately after the exciting ending of Refuse. Buy it now to continue the compelling story of Jinxy, Quinn and the forces determined to bring them down and tear them apart.
About the Author
---
When not writing, Joanne Macgregor is a counselling psychologist in private practice where she works mainly with victims of crime and trauma. Although she lives in the frenetic adrenaline-rush of the big city, Joanne has always been in love with nature, and escapes into the wilds whenever she can. She's a Harry Potter fanatic, grows organic vegetables, bakes the best choc-chip cookies on the planet, and is addicted to chilies and bulletproof coffee. She started her professional life as a high school English teacher and loves writing about, and for, teens. She is the author of several books for Young Adults, including Recoil, Refuse, Rebel, Scarred, Turtle Walk, Rock Steady and Fault Lines. Author website: www.joannemacgregor.com Twitter: @JoanneMacg