Transfer of Power (Paperback)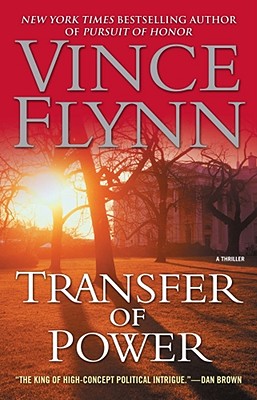 $15.00
Email or call for price.
Description
---
What if America's most powerful leader was also its prime target?

On a busy Washington morning, the stately calm of the White House is shattered as terrorists gain control of the executive mansion, slaughtering dozens of people. The president is evacuated to an underground bunker, but not before nearly one hundred hostages are taken. One man is sent in to take control of the crisis. Mitch Rapp, the CIA's top counterterrorism operative, determines that the president is not as safe as Washington's power elite had thought. Moving among the corridors of the White House, Rapp makes a chilling discovery that could rock Washington to its core: someone within his own government wants his rescue attempt to fail.
About the Author
---
#1 New York Times bestselling author Vince Flynn (1966–2013) created one of contemporary fiction's most popular heroes: CIA counterterrorist agent Mitch Rapp, featured in thirteen of Flynn's acclaimed political thrillers. All of his novels are New York Times bestsellers, including his stand-alone debut novel, Term Limits. The Mitch Rapp story begins with American Assassin, followed by Kill Shot, Transfer of Power, The Third Option, Separation of Power, Executive Power, Memorial Day, Consent to Kill, Act of Treason, Protect and Defend, Extreme Measures, Pursuit of Honor, The Last Man, The Survivor, Order to Kill, Enemy of the State, and Red War. American Assassin was released as a major film in 2017.