Media Is Us: Understanding Communication and Moving beyond Blame (Hardcover)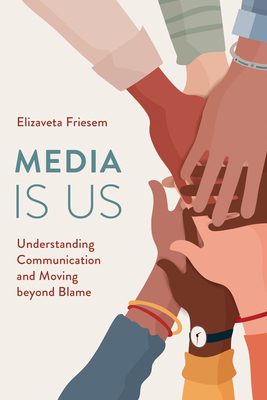 This item is not available for sale on this site.
Description
---
Elizaveta Friesem argues that instead of being worried about media or blaming it for what's going wrong in society, we should become curious about uniquely human ways we communicate with each other. Media Is Us proposes five key principles of communication that are relevant both for the modern media and for people's age-old ways of making sense of the world. In order to understand problems of the contemporary society revealed and amplified by the latest technologies, we will have to ask difficult questions about ourselves, and to rethink not only the term "media" but also the concept of power. Concluding with practical steps to build media literacy through the ACE model-from Awareness to Collaboration through Empathy-this timely book is essential for anyone who would use the new understanding of media to decrease the current levels of polarization.
About the Author
---
Elizaveta Friesem is an interdisciplinary scholar with an international background who works on problematizing common understandings of media, including its relationship to self, meaning, and power. She is an editor of the Journal of Media Literacy Education and an affiliated faculty of the Media Education Lab.