Digital Nomads Living on the Margins: Remote-Working Laptop Entrepreneurs in the Gig Economy (Emerald Studies in Alternativity and Marginalization) (Hardcover)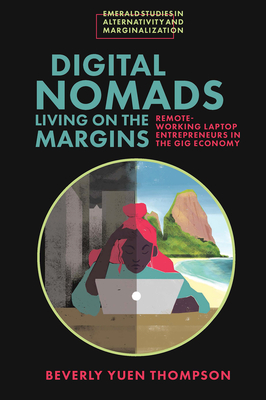 $133.00

May be available in our Warehouse - will ship in 3-7 days
Description
---
In this increasingly neoliberal gig economy, exponentially expanding with technological advances, the ability to work online remotely has led some western millennials to travel the world to work and play, while making a subsistence living as digital platform workers. Digging beneath the superficial newspaper articles that highlight beach-bound, bikinied workers, adorned with laptops, this book asks, what are the social implications of adopting the subcultural lifestyle known as 'Digital Nomadism'?
This book explores the inherent social problems with this lifestyle. Examining how Digital Nomadism provides an individualistic fix for an otherwise downwardly-mobile millennial generation, Thompson demonstrates how this generation increasingly postpone markers of adulthood--purchasing a house, getting married, or having children--because of their financial insecurities. Thompson highlights that while being a Digital Nomad can provide a high quality of life while living on the beaches of Thailand, such avenues obscures their inabilities to afford a comfortable lifestyle in their home countries.
About the Author
---
Beverly Yuen Thompson is an Associate Professor of Sociology at Siena College, Albany, New York, USA. She is the author of Covered in Ink: Tattoos, Women and the Politics of the Body (New York University Press, 2015). She has published articles and book chapters on gender and subcultures in journals such as Sexualities, International Journal of the Sociology of Leisure, Asian Journal of Criminology, Contemporary Justice Review, Journal of Bisexuality, Frontiers: A Journal of Women's Studies, and Qualitative Inquiry.