Digital Theology: A Computer Science Perspective (Emerald Points) (Hardcover)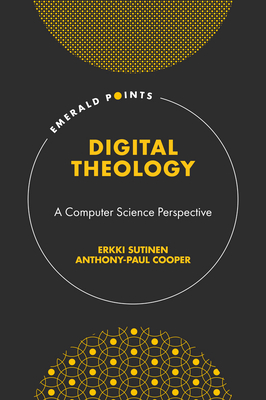 $84.00

May be available in our Warehouse - will ship in 3-7 days
Description
---
Digital Theology is a rapidly emerging field of academic research and gaining traction with scholars of Computer Science, Theology, Sociology of Religion and the wider Humanities.
This book explores Digital Theology from a Computer Science perspective, providing a comprehensive definition of the subject and setting the agenda for future work in the field for both academics and practitioners. A range of Digital Theology case studies highlight the challenges, and successes, and the lessons learned which can be applied to future situations. The book also includes a timely analysis of the role that digital technology has played in the response of the global church to specific world events; clarifying a number of turning points which have driven dramatic and rapid change in church operating models.
About the Author
---
Erkki Sutinen is a Professor of Computer Science at the University of Turku and an ordained priest. His research interests include educational technology, computing education, ICT4D, co-design and digital theology. Anthony-Paul Cooper is Co-Director of the Centre for Church Growth Research. He has a background in social research, with previous published research topics including new church use of 'secular' and 'sacred' space and the use of social media data to better understand church attendance and growth.